Public Speaking Classes
Perfect for younger students who would like to build up the necessary skills for presentations, speeches, and public speaking.
Inspiring our younger students to speak & think with confidence.
The goal of our weekly Speech & Thought classes is to arm our students with techniques they can use whenever they are required to give a presentation or speech in public. With the use of fun and engaging activities our younger students will discuss important topics and begin to look at different perspectives on world issues.
Our yearly programmes focus on enhancing skills in the following three areas.
Firstly, to bring the enjoyment of public speaking to the students so that they do not see the idea of standing in front of an audience as an overwhelming experience. Throughout our students lives they will find themselves in situations where they are required to give speeches, whether it is a class presentation, a toast at an event or even future school & job interviews. We understand that it takes a lot of courage to speak in front of a gathering of people and we aim to arm them with the necessary tools, so they feel confident no matter the occasion.

Secondly, to expand a student's creative thinking. By harnessing our younger students' imaginations, we lead them to look at the world around them, to discuss problems that they see and look at different perspectives of the issues. We encourage our students to understand that there is no right or wrong way to achieve things but to think outside of the box and come up with multiple options before analysing which would be the best approach.

Thirdly, to work towards thinking critically. We want our students to ask questions and to evaluate the information that they are being presented with or are sharing with others. Through a variety of activities, we inspire our students to be curious about different types of information and to look into how they know things or what they don't know.
Who are our Speech & Thought classes for?
We welcome younger students who are wanting to become more confident with their speaking whether they will use this programme as a bridging course into Debate in the future or to build up their public speaking skillset.
Class Details
Frequency:
1 lesson per week
Duration:
1.5 hours
Group size:
6-9 students
Age:
8-10 Years
Schedule:
September to June.
Instructor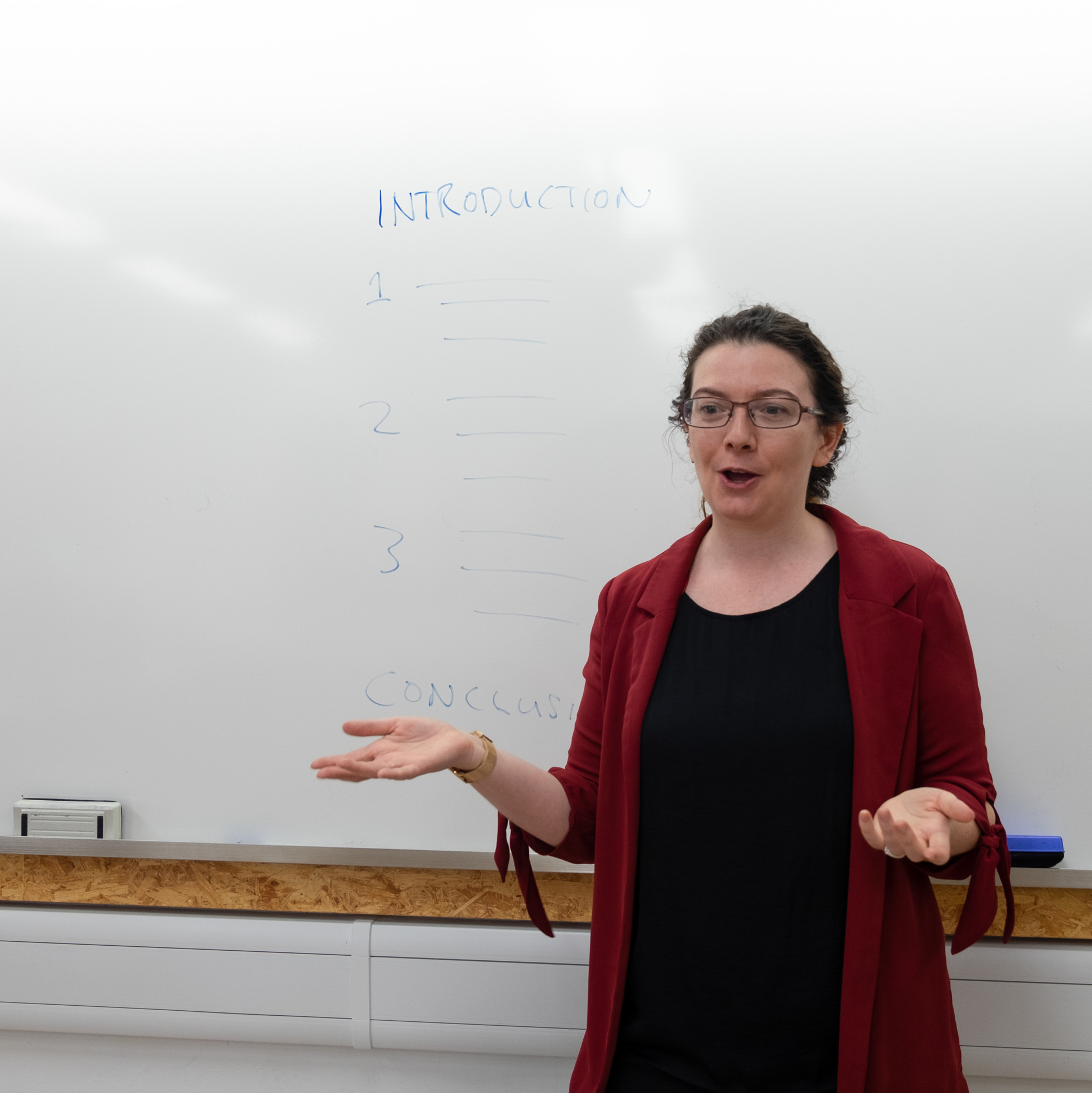 Emma Forse
Emma Forse
From the age of five, Emma Forse had a passion for performing in front of an audience. She took every speaking opportunity in and out of school, and with no surprise to those around her, Emma ended up studying a Bachelor of Arts: Acting for Screen and Stage at Charles Sturt University. After being inspired by the vocal techniques and speaking skill sets that she learnt as well as the experience of speaking at events in multiple countries, she now wants to share these skills with the students of Hong Kong.
Since landing in Hong Kong in 2009, she has focussed on creating programmes that are structured around the needs of the individual students in her lesson and inspiring them to enjoy public speaking. She's trained students who have gone on to receive 1st place in multiple categories at The Hong Kong Speech Festival and distinctions in their Trinity & Guildhall Communication and Acting & Speaking exams. If you are looking for someone who is passionate about what they teach and loves working with students, no matter how introverted or extroverted they are, then she is the instructor for your child!
Fill out our online form and we'll get back to you as soon as we can to discuss a programme suited for your child.