About Debate HK
We pride ourselves on being educators who believe that debate holds essential, life-long skills for all children.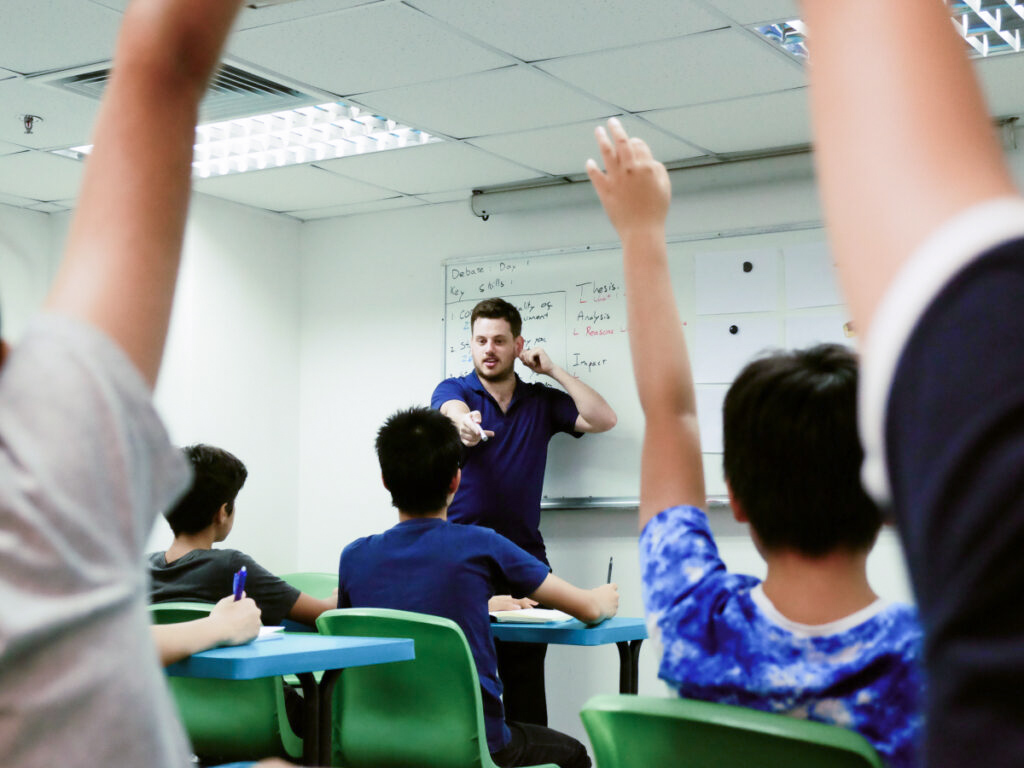 Why we do it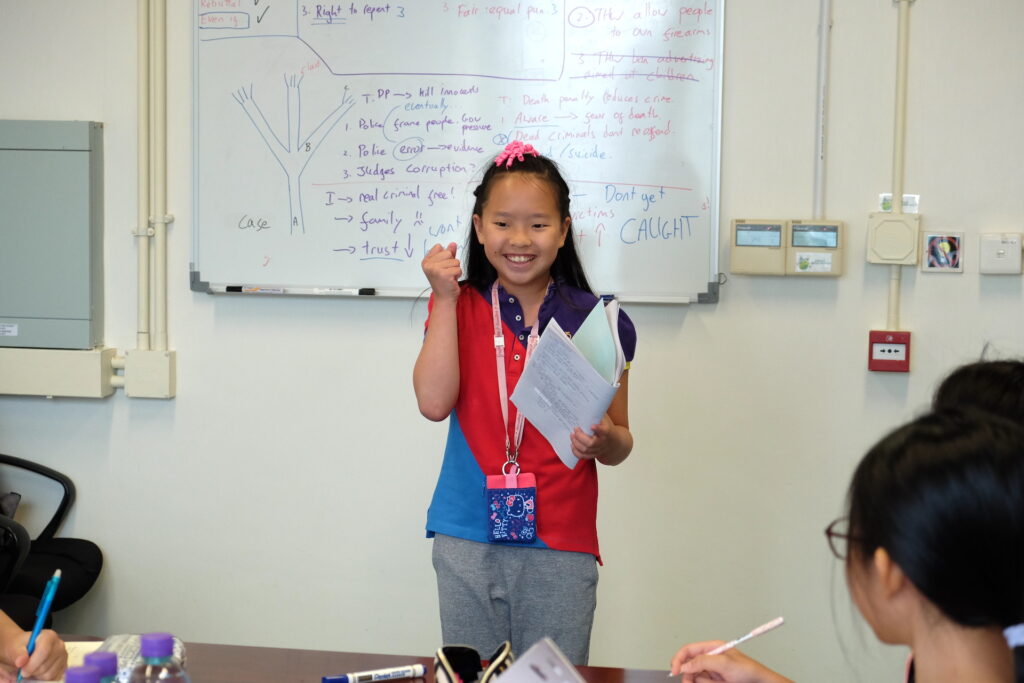 It's enjoyable
Debate is the ultimate way to spend an enjoyable two hours in a classroom. Most of the time we can't understand where the time goes! Watching the battle of two world views for supremacy, seeing new and challenging takes on world issues and being there as young people begin to find their voice.
It represents 21st century education
Debate HK was originally started as a way of sharing the love of debate with others. We soon realised that it was far more than that. Education has shifted in the last few years to be much more focused on thought, analysis, problem solving, initiative and creative, independent thinking. Debate is perfectly positioned to be the best tool a student can use to become more able to thrive in the more fluid world of 21st century education. We believe that as important as what you think, is how you think. Being able to give young people a forum to question, reflect and evolve their thinking is not only a benefit but increasingly a necessity. Incidentally, one we are very proud to be involved in!
All debate classes based on core curriculum which has been shaped by fourteen years of debate experience with the very best teams and coaches in the world.
All classes tailored to specific groups' strengths and weaknesses. Courses are one hundred percent student-orientated.
Yearly events run at minimal costs to give students more experience and opportunities to compete.
Classes offered from Primary School level right up to final year of Secondary School.
All classes designed to be FIT — Fun, Inspiring and Thought provoking!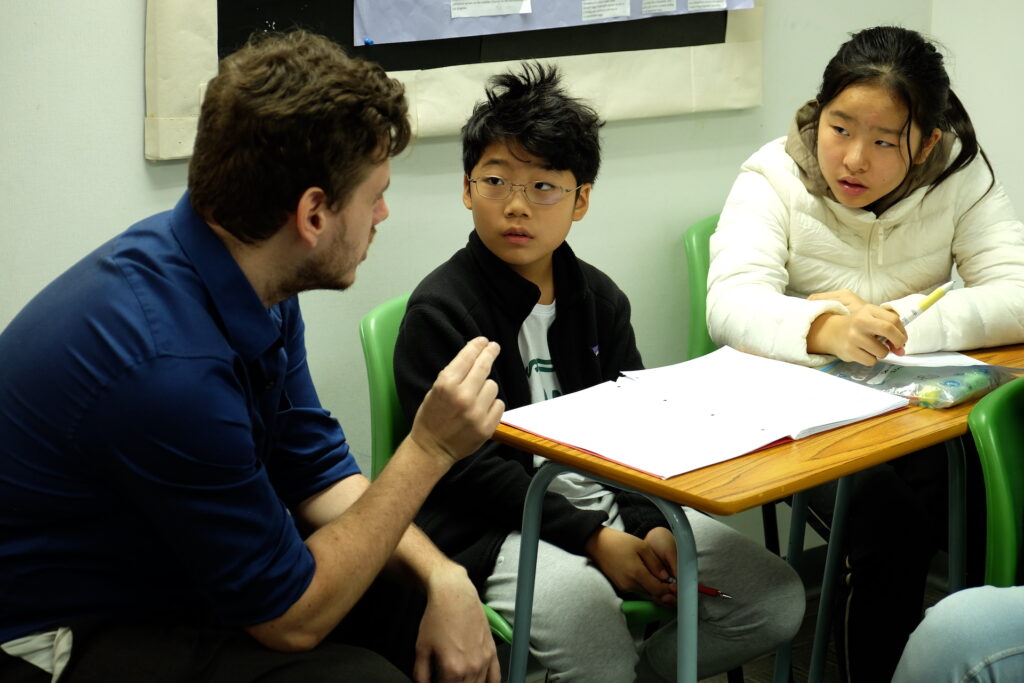 Our Talented Team of Instructors
Debate HK is not a tutorial center in the traditional way. We don't run SAT classes or college admission tests. We are totally dedicated to two things: speech and thought. This is probably not surprising given the background of our founder and instructors.
We are people who have a passion for our arts to the point where we can confidently say that it isn't what we do, it's what we are. At Debate HK we prize passion, experience and total dedication to the craft above all else.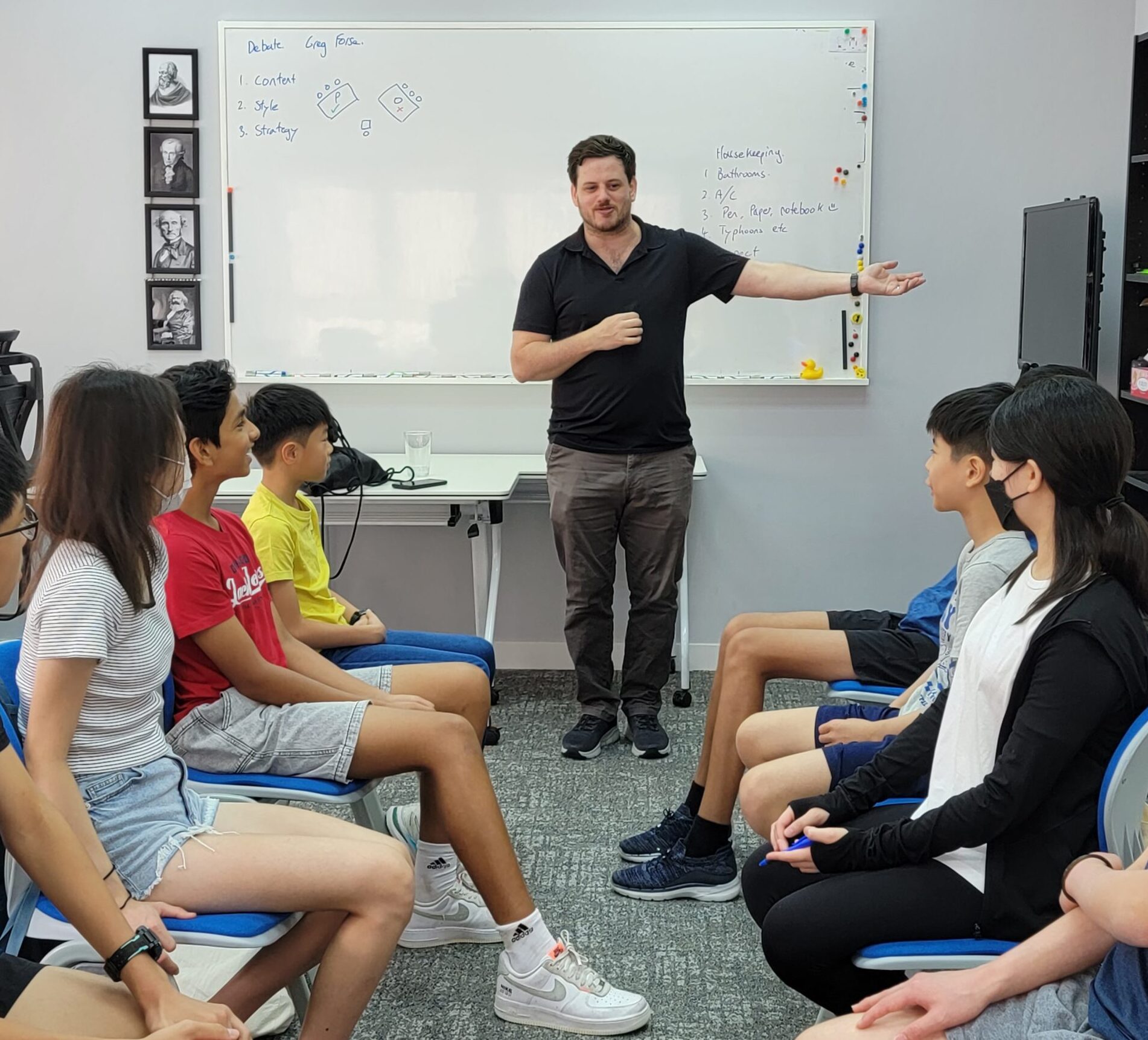 Greg Forse
Greg Forse
Greg Forse has been actively debating since he was ten years old. He feels he wasted the first nine years of his life. Greg was the head coach of Team Hong Kong from 2008 to 2019, during which he broke every single national record there is for team success and took Hong Kong to never before seen heights. He is the only coach to have taken Hong Kong to an international Grand Final (he's done it twice), has judged the world championship final, and has been lucky enough to work with (and against) many of the legends of the game.
Greg has been working in Hong Kong for longer than almost any other debate coach — with fourteen years in Hong Kong schools and is intimately familiar with the local, international and ESF systems. He has coached many of the major debating school's teams, and has been employed by over thirty schools in the city to help bring debate to new audiences. If you want a debate fanatic with a ton of experience and a love of working with kids, look no further!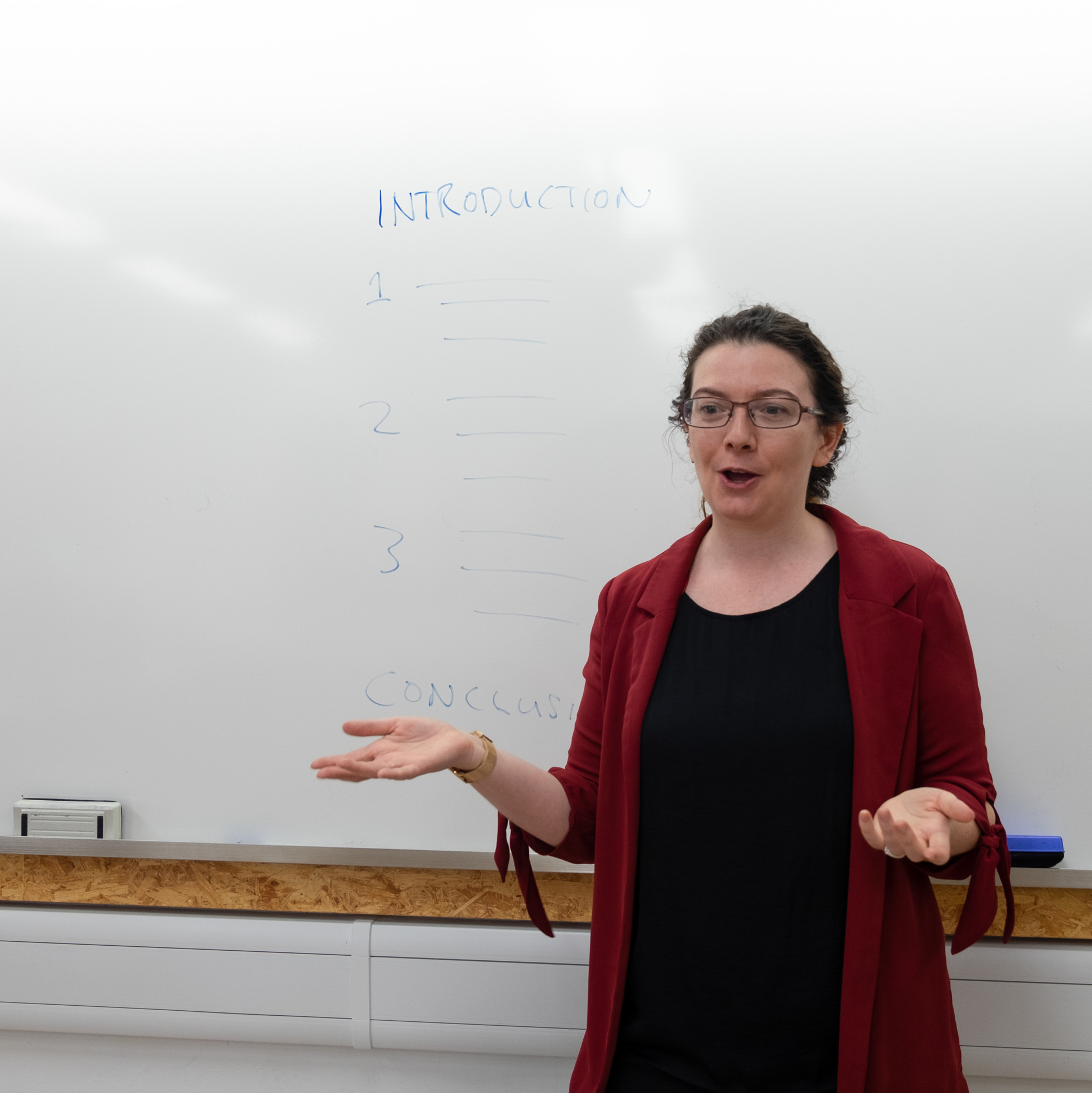 Emma Forse
Emma Forse
From the age of five, Emma Forse had a passion for performing in front of an audience. She took every speaking opportunity in and out of school, and with no surprise to those around her, Emma ended up studying a Bachelor of Arts: Acting for Screen and Stage at Charles Sturt University. After being inspired by the vocal techniques and speaking skill sets that she learnt as well as the experience of speaking at events in multiple countries, she now wants to share these skills with the students of Hong Kong.
Since landing in Hong Kong in 2009, she has focussed on creating programmes that are structured around the needs of the individual students in her lesson and inspiring them to enjoy public speaking. She's trained students who have gone on to receive 1st place in multiple categories at The Hong Kong Speech Festival and distinctions in their Trinity & Guildhall Communication and Acting & Speaking exams. If you are looking for someone who is passionate about what they teach and loves working with students, no matter how introverted or extroverted they are, then she is the instructor for your child!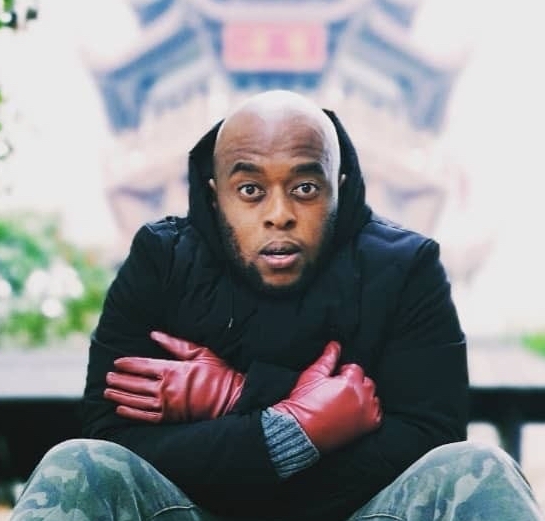 Phiwe Salukazana
Phiwe Salukazana
Phiwe considers himself a lifelong learner to the teaching all things Oratory. He has coached around the world with a great deal of success that includes:
Coach: St Davids Marist Inanda winning 7 Gauteng Provincial Championship Tournaments in 6 years (2012 – 2018)
Head Coach: Gauteng Provincial Team to Ranking 1st in South Africa in 2 consecutive years (2016 and 2017) at a Time when South Africa ranked 1st and 2nd in World Schools Debating respectively.
Coach: South Africa Junior National Team which ranked 2nd at the Asia World Schools Debating Championships (AWSDC) in Thailand reaching the Grand final of the tournament back-to-back in 2 years (2013 and 2014.)
One week prior the 2nd year in which his National Junior Team reached the AWSDC grand final, his South African National Senior "B" Team won the Heart of Europe International Debate Championship 2014 in the Czech Republic.
Co-Coach: National Debating Teams of South Africa and Hong Kong both of which ranked 1st in the world with numerous speakers ranking in the top 10 in the World in 2014 and 2015.
Co-Coach: 2016 Hong Kong National Schools Team which ranked 4th in the World reaching the World Schools Debate Championship Semi-finals with 3 Speakers ranking top 5 in the World (One of the best ranking teams in WSDC History)
Coach: China LearningLeaders Junior Team – Oldman Cup Singapore Debate Open Grand Finals In 2019
Coach: China LearningLeaders Junior Team – USA National Championship Grand finals 2019 (ranking 2nd in the biggest World schools Debate Tournament with 200 Teams)
Phiwe consistently ranks amongst the top judges at World Schools Debate Championships judging 3 quarter finals in 3 years and the semi-final in 2015 in Thailand, Germany and Singapore respectively.
He served as a member of the Chief Adjudication Panel of the World Schools Debate Championships 2021.
He serves as member of World Schools Debating Board with a focus in the Diversity and Inclusion portfolio